Our blog features frequent entries on a variety of CREA topics! You can expect to read about our work in diverse research and education initiatives, conservation and management, organizational action and recent news from Panama.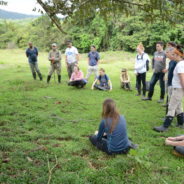 14 students and their faculty lead, Prof. John McGee, visited Cocobolo Nature Reserve to participate in a study abroad trip organized by CREA. This was the third year that Virginia Tech have partnered with CREA and Cocobolo Nature Reserve. Students learnt about tropical ecology, conservation, sustainability and ecological field techniques, while seeing some amazing plants and animals in this biodiversity...
read more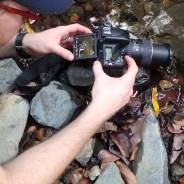 JUNE 11th-17th 2017 Award winning nature photographer and documentary maker Clay Bolt together with Wildlife Biologist and Photographer Andrew Snyder will guide participants to take compelling nature photographs in a natural setting in the heart of a Panamanian rainforest. COURSE OBJECTIVES: – Learn how to effectively evaluate and respond to a photographic opportunity in the field – Increase understanding of photographing various types of plant and animal life, and people in the field – Use a variety of different...
read more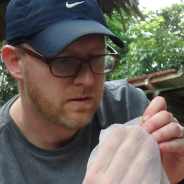 Clay Bolt, the award winning photographer and co-founder of "Meet Your Neighbors" recently visited the Cocobolo Nature Reserve along with other photographers and Scientists. He was part of a major expedition to photograph and monitor some of the last remaining Harlequin Frogs which have drastically declined due to chytrid disease, as well as document through photographs, some of the immense biodiversity of the reserve. In this interview Clay provides his impressions of Cocobolo and also some insight into his profession as a...
read more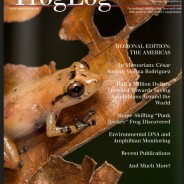 Cocobolo tropical frog research was in the news recently! Our work in the Cocobolo Nature Reserve in Panama received global attention earlier this spring in FrogLog, the quarterly publication of the ASA. CREA is a partner organization of Roger Tory Peterson Institute of Natural History (RTPI) and the Amphibian Survival Alliance (ASA), with the three combining forces to carry out this tremendous work on critically endangered amphibians in Central America. See the article on page 61 – "Life in the Time of Bd: Long-Term Monitoring of...
read more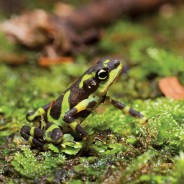 In the 60 years that the illustrious journal New Scientist has been around they've never run a photo-led feature. We are very proud and honored that they decided to break with that tradition with a story on Roger Tory Peterson Institute of Natural History President Twan Leenders' work with endangered frogs here in the Cocobolo Nature Reserve in Panama, featuring photos of Clay Bolt. Research on a population of the exceedingly rare Limosa Harlequin Toad (Atelopus limosus) is predicted to give us more information on why these frogs are...
read more