CREA is proud to have created an interconnected local, regional and global community that cares about the people, the wildlife and the plants that make up life on Earth. Please join us in facing today's environmental challenges by making a donation and becoming part of our community. Your donation today makes our work tomorrow possible.
While we'd love to be fully funded by institutional donors or a well-meaning billionaire interested in conservation (if you know or are that special someone, contact us!), we just haven't reached that point yet and we're constantly looking for new sources of funding and personal donations. CREA (Conservation through Research, Education, Action), the organisation owning and managing Cocobolo Nature Reserve, is an IRS designated 501(c)(3) non-profit organization registered in the United States and in Panama.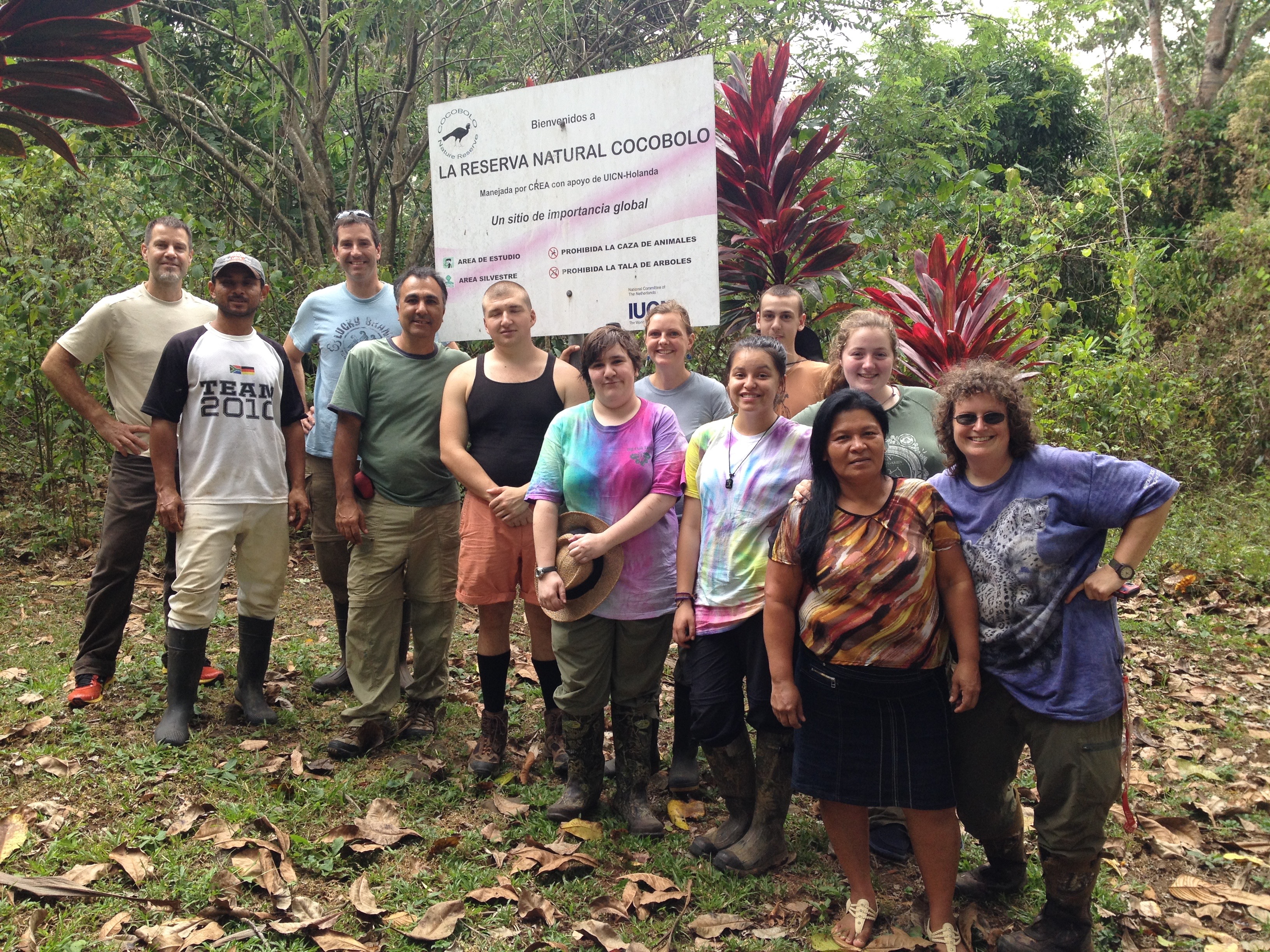 To donate, you can select one of the following options:
Network for Good
For any donation of 10 USD and above, please visit our page on Network For Good.
It's safe, easy and convenient to support our charity
Your donation history records are stored for tax time
Payment can be made by Credit Card or PayPal
Rainforest Guardian
Become a Rainforest Guardian of Cocobolo Nature Reserve and adopt an acre for one year. It costs $50 and your contribution will help CREA protect this wildlife haven from illegal hunting, logging and burning.
Because of our guardians we have been able to protect important top predators of the reserve such as pumas, jaguars and ocelots. Cocobolo Nature Reserve is now one of the foremost sites in the region harboring large populations of the large bird the Great Curassow. Your donations in the past helped us undertake a plant inventory and in so doing we found two very endangered species of plants that grow nowhere else but this area of central Panama. Their habitat is shrinking quickly around the reserve, making the preservation of Cocobolo Nature Reserve even more important.
Be a contributor to the Rainforest Corridor Project!
If you are interested in purchasing a tract of rainforest in the Panama-Darien eco-region for conservation we can help you. With our contacts in the field CREA will identify areas of rainforest that have high conservation value and are under threat. We will then place that land under permanent preservation status for you by linking it to our network of nature reserves.
The minimum donation amount for the Rainforest Corridor project is $10,000 USD. Legal fees to place the land within the reserve network are included in the donation amount. As with all other donations, your contribution to the program is tax deductible as CREA is a registered 501(c)3 not-for-profit organization. Please email Anita Roy (anita 'at' crea-panama.org) if you are interested in this opportunity to help us build a network of nature reserves.