There's always something happening in Cocobolo! Here's a list of our upcoming activities:
Jun
1
Thu
2017
Herpetology Field Course

@ Cocobolo Nature Reserve
Herpetologists, beginners or experienced, from around the world are invited to take part in this course that will take place at CREA's Cocobolo Nature Reserve biological field station, a breathtaking campus located in the heart of Panama's lush rainforest. Instructors will include local and international experts with detailed knowledge of the amphibians and reptiles of the region. Participants will learn about the life history of amphibians and reptiles as well as field techniques for their study and the conservation challenges facing this amazing group of vertebrates.
• Book early! There are only 12 places available for this course.
• The cost of this course is USD 1300 or USD 1150 for students
• Secure your place by contacting info@crea-panama.org or on the Course Application page
For more information, download the brochure at http://www.crea-panama.org/wp-content/uploads/2017/02/Brochure_Herp2017.pdf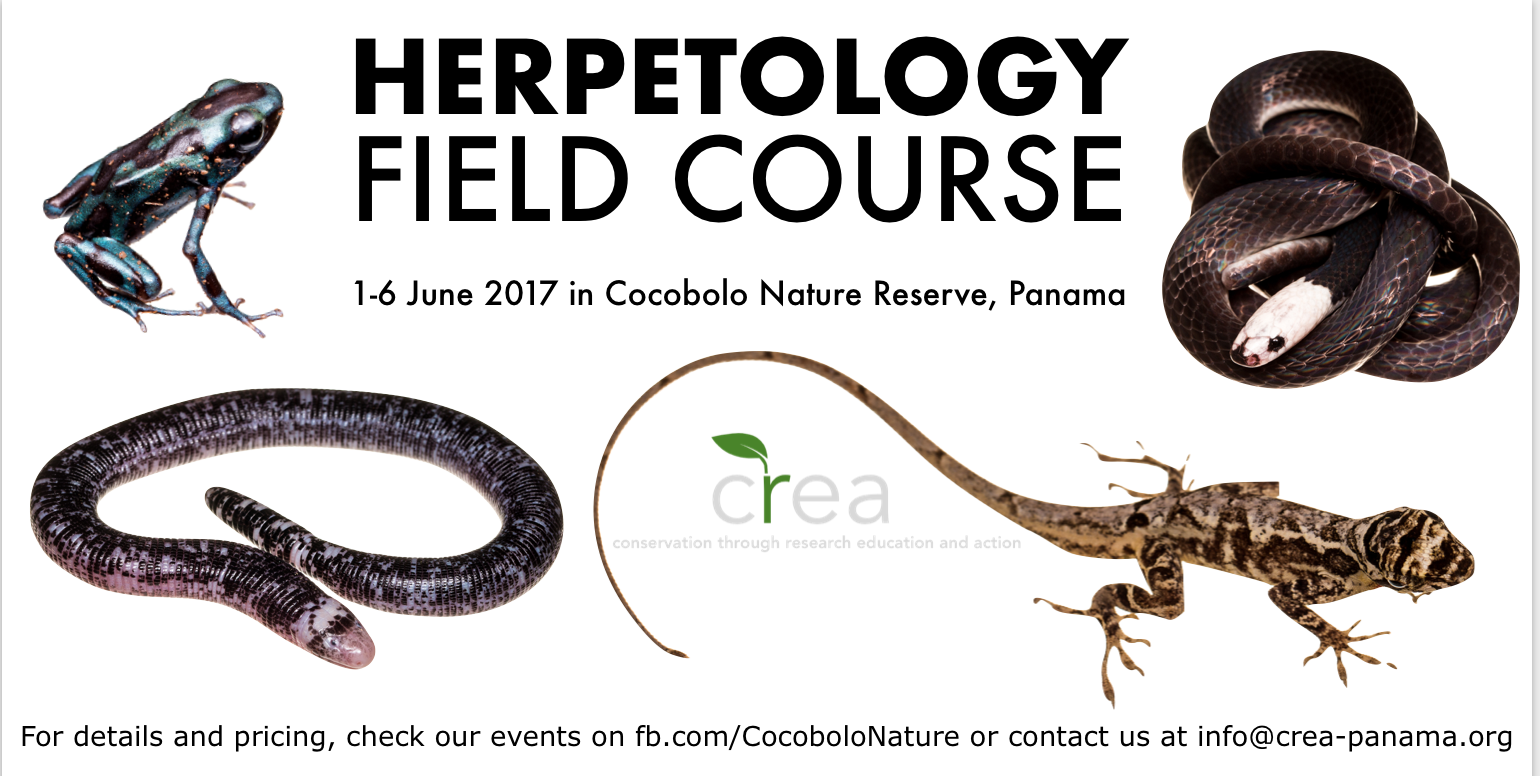 Jun
11
Sun
2017
Conservation Photography Field Course

@ Cocobolo Nature Reserve
This course is full – sorry!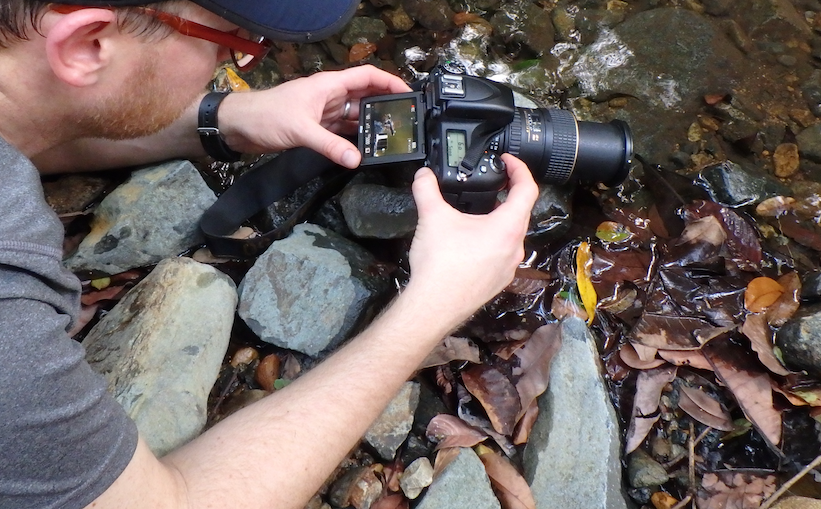 Course objectives
It is anticipated that by the end of the program students will:
Learn how to effectively evaluate and respond to a photographic opportunity in the field
Increase understanding of photographing various types of plant and animal life, and people in the field
Use a variety of different photographic techniques to document biodiversity and story elements
Develop a narrative with images that cover the most important elements of a story
Have a basic understanding of how to pitch a story to editors and various media buyers
Experiences include
Five full-day stay at the Cocobolo Nature Reserve's biological field station
Day and night hikes to discover and document a broad array of wildlife
Hands-on photographic demonstration and experimentation
Evening lectures and slideshows
Image review and discussion
Cost and payment
The cost of this course is $1800 ($1400.00 for students with a valid ID) and includes:
All transport for pick and drop off from Panama City airport
All transport for tours and to Cocobolo Field Station
All lodging during the trip
Three meals per day during the trip
Tuition
Use of field equipment including tent, mattress for sleeping at the reserve