Our biological research station was built in 2006 as a permanent field base to support conservation, research and education at Cocobolo Nature Reserve.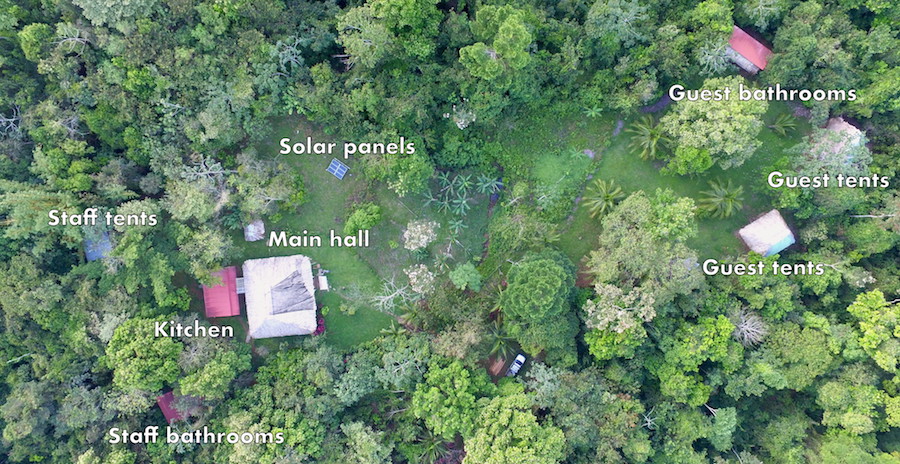 The Field Station is centered on the main hall ('Bohio'), a large single-floor wooden structure built in typical Panamanian style. This meeting hall is the heart of our field station where we conduct research, give lectures and eat all our meals. We have tables and chairs for up to 30 guests, LED lighting, 110V plugs for charging all your batteries and electronic devices as well as an LED projector for lectures.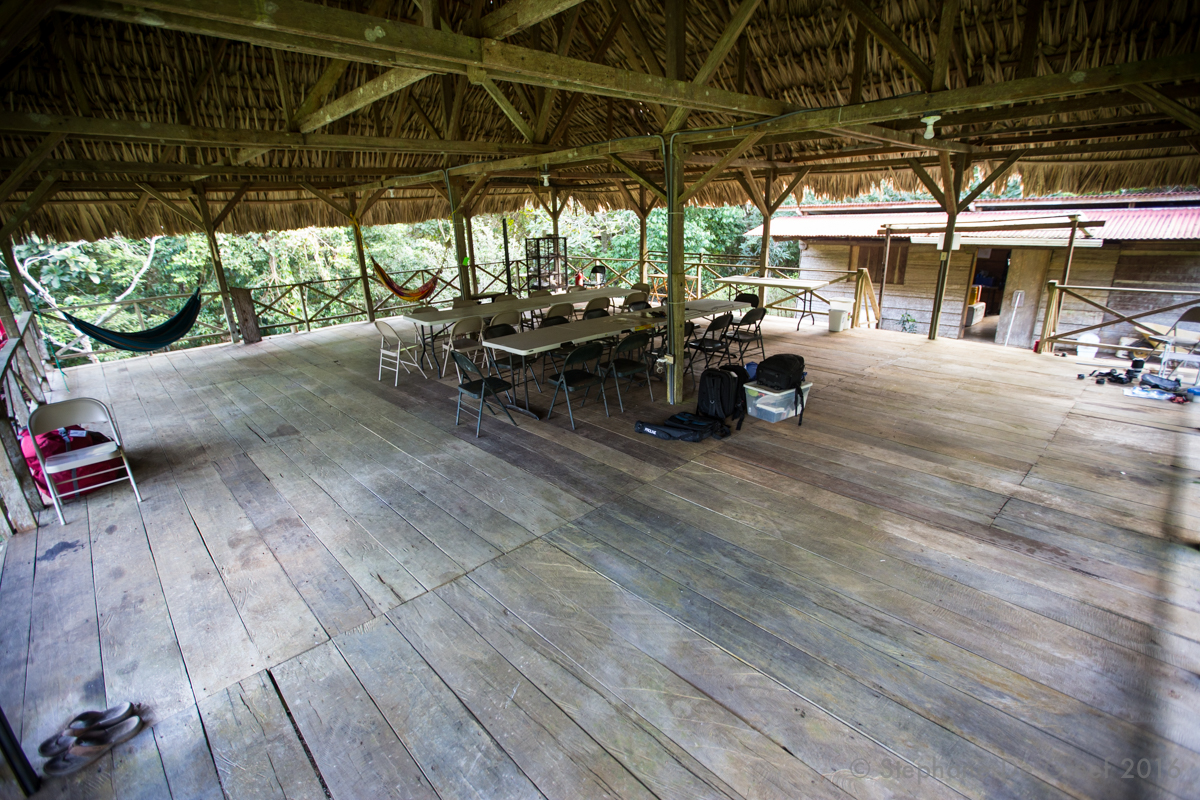 In terms of accommodation, we currently have two ranchitos, traditional thatch-roofed wooden platforms, each supporting up to six individual tents for comfort and privacy. Additionally, three larger tents for up to 2-4 guests each are set up in the gardens of Cocobolo, allowing a total capacity of 20 guests for overnight stay. We provide tents and individual inflatable mattresses, but guests have to bring their own pillow, bed sheets or silk liner, sleeping bag, bath towel and toiletries.
Right beside the accommodation quarters, our bathrooms have four individual showers, four toilet stalls, two changing stalls and three public sinks with LED lighting, mirror and bins. As a commitment to our low-impact environmental guidelines, our toilets are dry composting toilets using no water and the compost is used for soil enrichment in recently reforested plots.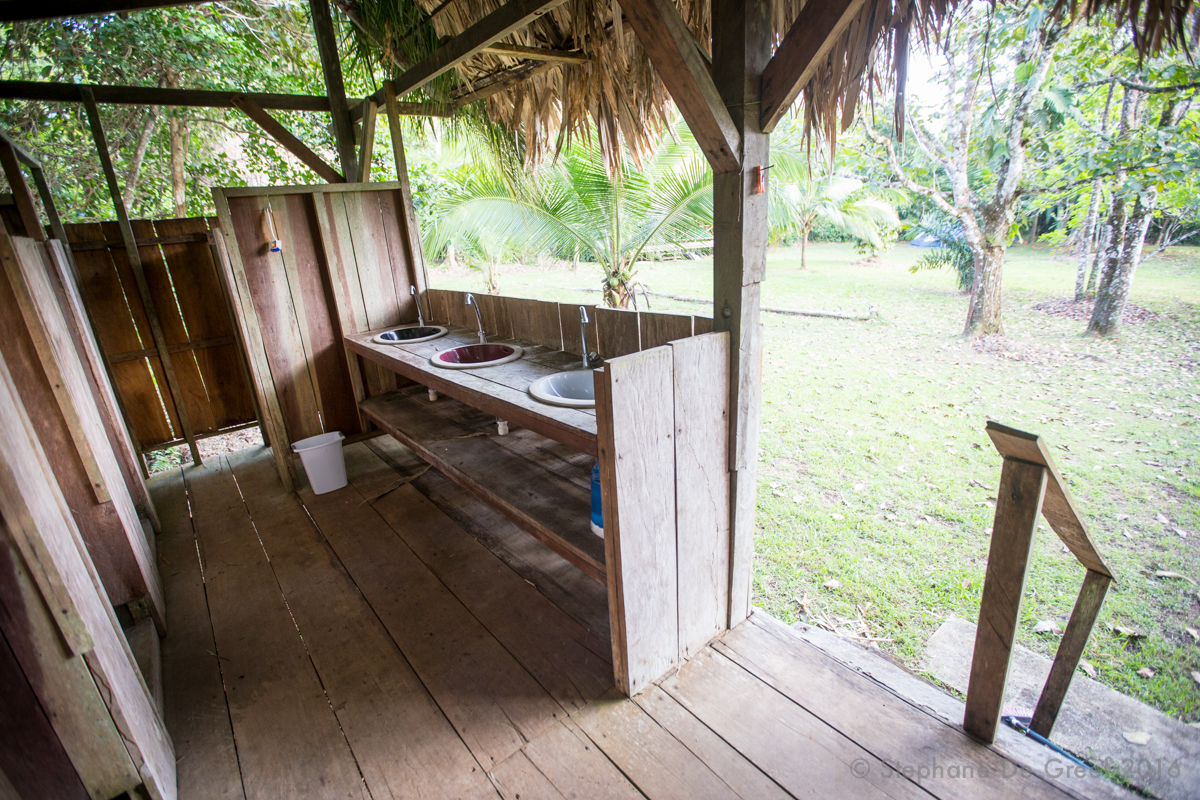 Adjacent to the Bohio, our kitchen can provide warm breakfast, lunch, snacks and dinner for groups of up to 30 people. Meals can be served at the Bohio and take-away sandwiches are available for uninterrupted all-day fieldwork! Our group set menu includes Panamanian and international dishes, with the possibility to include vegetarian options, and usually includes Rice and Chicken, Spaghetti Bolognese 'al tofu', Ropa Vieja (a local speciality), Chili con Carne, Lentil Soup, Quesadilla, Penne al Pesto and much more.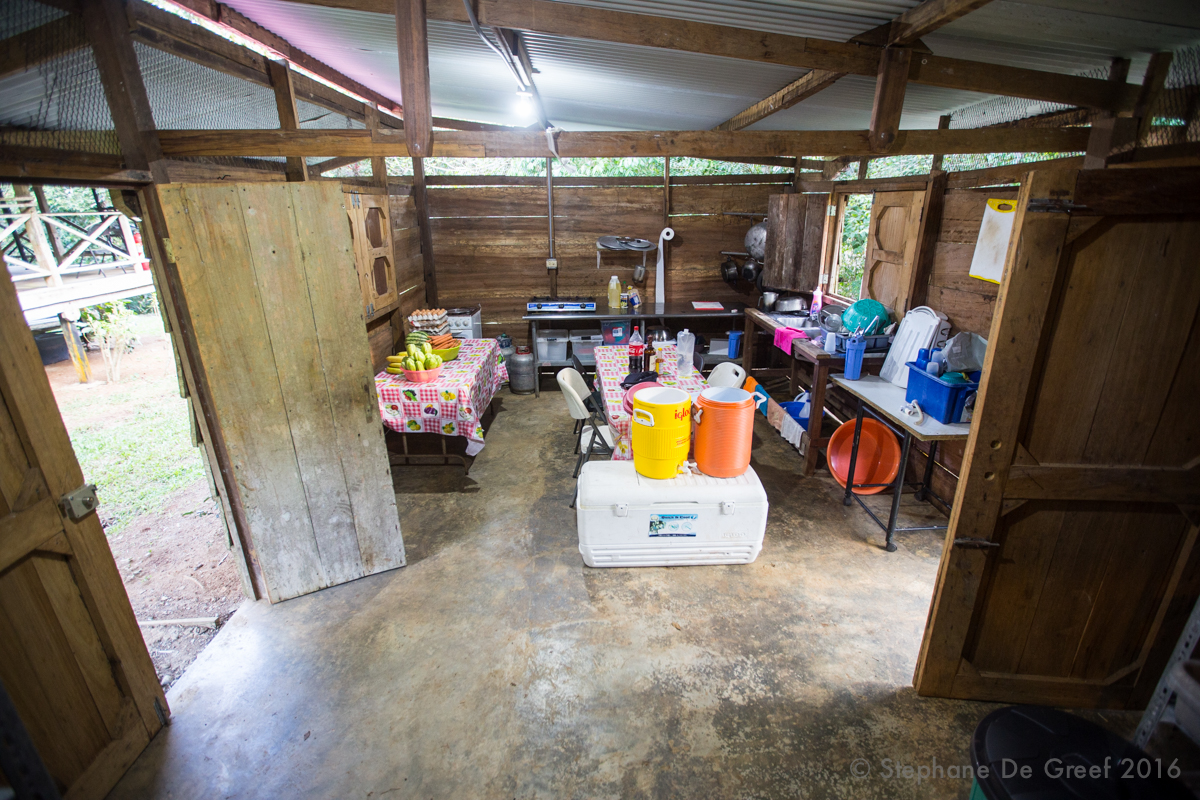 Our support staff (researchers, guides, cook and paramedic) is lodged in the staff quarters near our kitchen. The staff bathroom building is located near the main hall but can be used by our guests if needed.
Following guidelines for minimal impact development, we locally sourced sustainable materials and environmentally friendly methods to build our field station. While most of our structures are made of wood, from the floors to the ceilings, all the timber we used came from fallen trees located and harvested across the Mamoni Valley. Our electricity is generated on site by solar panels. Our water is collected from the nearby stream and filtered. Human waste is composted and our garbage is sorted, recycled and reused as much as possible. We are continuously working to improve our living conditions while reducing our environmental footprint.
And to give you a better idea of our field station, we are in the process of developing a 360° virtual tour of Cocobolo Nature Reserve!