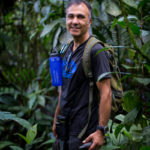 Founder: Michael Roy Ph.D.
Michael is British but has lived in more countries than most people have had hot dinners (British expression meaning a lot). His passion for conservation led him to create CREA in 2003 and buy what is now Cocobolo Nature Reserve in 2005 with personal funds. He built the station with help from local communities and now currently leads operations, fundraising and likes to get lost in tropical forests and teach when not doing other less important things.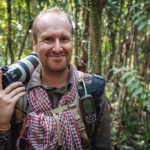 Resident Scientist: Stephane de Greef M.Sc.
When not running through the jungle at break-neck speed, Stephane can often be seen, camera in hand, pointing it at a piece of white plastic. Unbeknownst to most people, there is usually a magnificent undescribed insect on the plastic that only Stephane can do justice with his photography magic. A jack of all trades, he's a master cartographer, entomologist, and good pasta cook. Oh an he's a facebook wizard with many more followers than Michael has (ie. more than 3).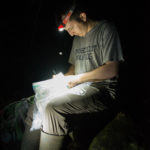 Herp Expert: Alex Shepack
Alex is currently doing his Ph.D. on chytrid disease and its epidemiology on several species of neotropical frog species. Alex, will stop at nothing to get the most prized specimens, even once diving into the composting toilets to retrieve an amphisbaena! Alex loves to teach and wander the forests at night.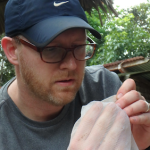 Board Member: Clay Bolt
Photographer extraordinaire, Clay is the co-founder of Know Your Neighbour and current president of the North American Nature Photographers Association. He knows a thing or two about making documentaries too, having created the acclaimed documentary A Ghost in the Making. He absolutely loves Cocobolo Nature Reserve and has been an ardent spokesperson for its cause. Clay also doesn't have a bad sense of humour for an American.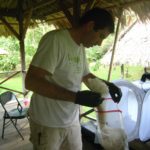 Board Member: Twan Leenders Ph. D.
Twan, originally from the Netherlands, has an incredibly authentic American accent, that could put you off, until he stands up and you realise that he has to be Dutch. Twan loves everything poisonous and can often be found sticking his hands into bags full of venomous reptiles. He also loves to wander the forests at night as well as write field guides on amphibians and reptiles of Central America.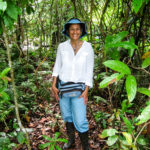 Logistics and Fundraising: Anita Bair M.A.
Anita is Michael's sister. So she is also British! Anita has been there from the start, having helped with the search for the perfect piece of land and the building of the field station at Cocobolo Nature Reserve. Anita helps with all the behind the scene things, like booking hotels, buses and designing menus as well as trying to woo donors into funding us. She now lives in the US with her husband and 2 kids.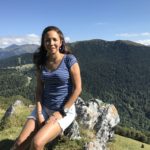 Legal and Accounts: Kristy Ponce 
Kristy is Panamanian and a lawyer. Kristy helped with the formation of CREA and its incorporation in Panama. She currently deals with all the legal stuff and keeps her head cool when we present her with tons of receipts to file. Kristy loves to work, so its only fair that we keep her happy.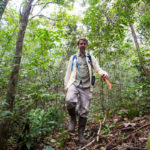 Great Supporter: John McGee Ph.D.
John is a professor of geography at Virginia Tech and brings his students out every year to visit the reserve. John helped CREA to obtain a high-resolution image of Cocobolo using a very expensive drone that he never crashed. This map is now being used for our GIS work. He is an all-round good guy and is a great supporter of CREA.
Great Supporter: David Abernathy Ph.D.
David is a professor of geography at Warren Wilson College and first came to Cocobolo in 2008. He loves it so much that he comes back every year on his birthday. David collaborated with CREA to deploy environmental sensors in Cocobolo and helped create some of the early maps of the reserve. When not doing suicidal hikes for 3 days in the forest David can often be found nursing a bottle of bad Chilean wine in a bag.