Dates: April 13th-22nd, 2018
Location: Cocobolo Nature Reserve, Panama
Price: $2370
Maximum Number of Participants: 14
Make payment
Download CREA-Application-Form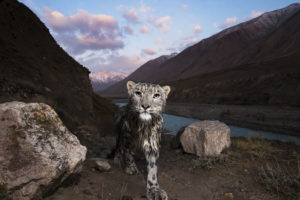 Do you want to take images of rarely photographed species? Do you like those wide-angle, "animal in its habitat" shots that are impossible to get with telephoto lenses? This ten-day workshop will provide hands on experience in using dSLR trail camera traps to obtain these unique photographs. Your instructors on this adventure include Sebastian Kennerknecht and Morgan Heim, conservation photographers who have worked for the likes of Panthera, World Wildlife Fund, and BBC Wildlife. Both have used dSLR trail camera traps for over fifteen years, all over the world, to create prize-winning images of rare species like pumas, fishing cats, and snow leopards.
Course Objectives
Familiarize each student with the concept of dSLR trail camera trapping

Teach students about the various triggering systems and dSLR trail camera trap designs

Hone tracking and habitat skills to learn how and where to set-up dSLR trail camera traps

Gain hands on experience setting up dSLR trail camera traps from beginning to end

Teach students about exposure and flash lighting when using dSLR trail camera traps
Itinerary includes 
Arrive into Panama City on the 13th of April (flight not included). Night in Panama City

14th April, head up to Cocobolo Nature Reserve in 4WD vehicles

Seven nights 

at the Cocobolo Nature Reserve's biological field station 

Hands-on ecology learning to understand where to place camera traps

Setting up DSLR camera traps for target species

Evening lectures and slideshows

Depart reserve on the 21st April to Panama City. Debrief. Night in Panama City

Fly out of Panama City 22nd April (flight not included)
Photographic Equipment: All dSLR trail camera trap equipment will be provided for you (two students per camera trap). Please feel free to bring your own SLR camera and lenses as there will be lots of wildlife to photograph during the workshop. If you would like to bring your own dSLR trail camera trap to the workshop, please feel free to do so. If you want to build your own camera trap before the workshop begins and have questions, please reach out to the instructors.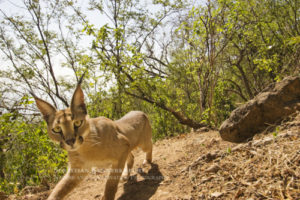 What to Bring: See CREA Packing List
Travel: Fly into Panama City, Panama airport
Accommodations: In Panama City and at Cocobolo Field Station are included in the workshop fee*. At Cocobolo Field Station, accommodations consist of two ranchitos, traditional thatch-roofed wooden platforms, each supporting up to six individual tents for comfort and privacy. Additionally, three larger tents for up to 2-4 guests each are set up in the gardens of Cocobolo. We provide tents and individual inflatable mattresses, but participants have to bring their own pillow, bed sheets or silk liner, sleeping bag, bath towel and toiletries.
Food: Will be provided to you at Cocobolo Field Station, but you are on your own in Panama City.
Transportation: Is covered to and from Cocobolo Field Station.
Physical Requirements: Reasonably fit. The environment in Cocobolo is humid and the jungle is made of uneven terrain.
What's included in the price: Panama City accommodations, all transport to Cocobolo Field Station, lodging at Cocobolo Field Station, three meals per day while at Cocobolo Field station, tuition, use of field equipment and camera trapping equipment.
What's not included in the price: Flights and other travel to and from Panama City, transport for pick-up and drop off from Panama City airport, meals in Panama City, personal snacks, and anything not listed in the "What's included in the price" list above.
[* price based on a twin room accommodation in Panama City – a single room surcharge can be applied as requested.]
terms and conditions apply