Welcome to the Cocobolo Nature Reserve!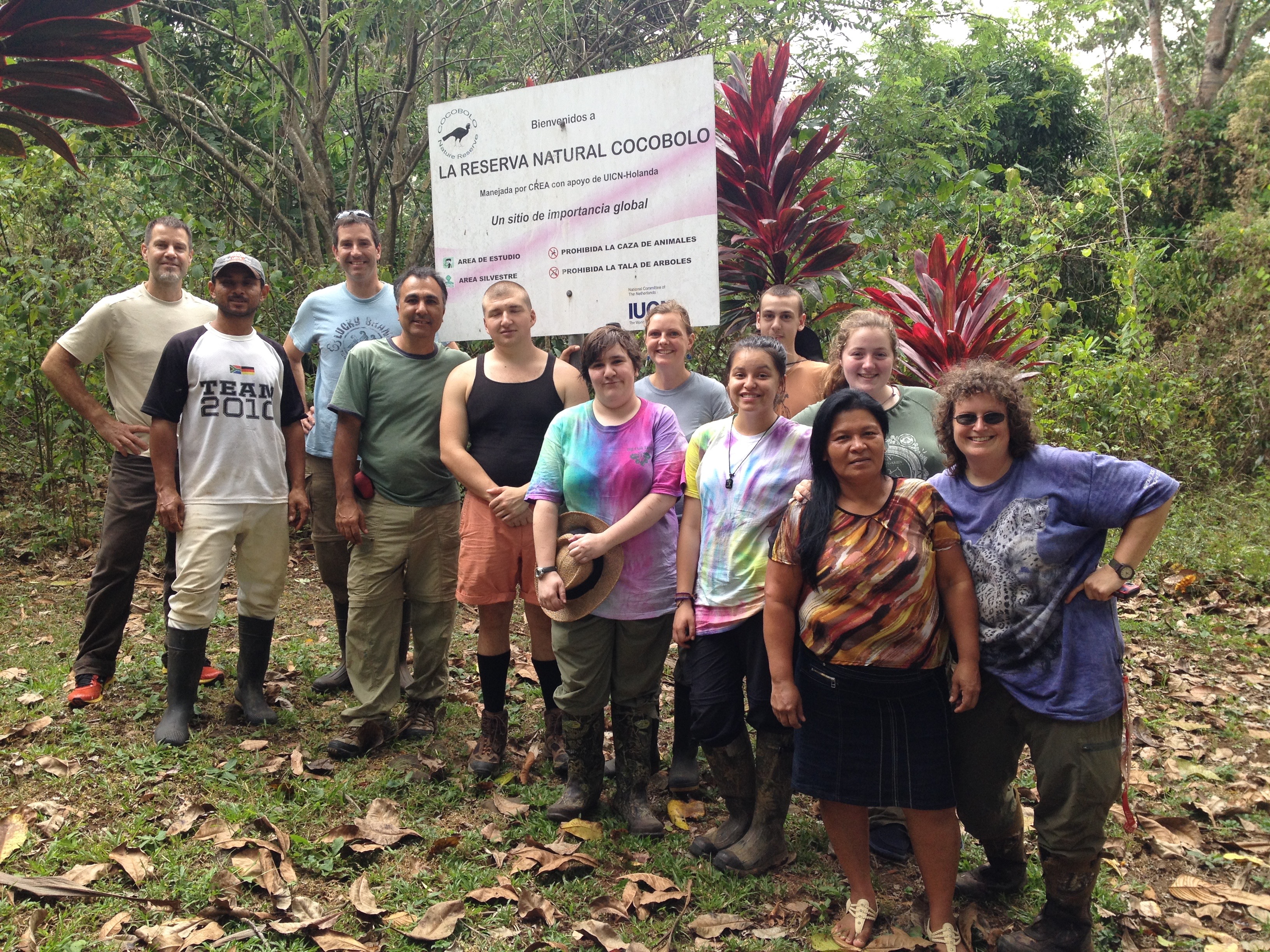 CREA hosts faculty-led undergraduate classes, researchers, school groups, family groups and special interest groups, such as bird watchers, at the Cocobolo Nature Reserve as part of its environmental education program. If you are already interested in visiting please contact us.
About Cocobolo
The reserve is located at the narrowest stretch of Mesoamerica with only 40 miles separating the Pacific Ocean and the Caribbean, representing a vital yet fragile piece of the Mesoamerican Biological Corridor. It covers over 1,100 acres of primary and secondary lowland rainforest and harbors endangered wildlife such as ocelots, margays, crested curassows and harlequin frogs to name but a few.
Facilities at Cocobolo
Within the reserve a fully sustainable facility has been constructed to lodge visitors. The facility consists of sleeping huts, a large kitchen, bathrooms, and a large indigenous "open style" classroom and communal room. Solar panels, composting toilets, triple filtered river water and organic produce from our demonstation farm showcase CREA's commitment to sustainable living.
What Would an Experience at Cocobolo Look Like?
CREA does all the logistical planning for every trip. This includes transportation to the reserve, food supplies and an experienced guide. Once the basics are covered CREA will be as involved as your group needs us to be from an educational standpoint. As an example, for family groups CREA will create a full itinerary and accompany you throughout your visit. At the other end of the spectrum some university groups will have their own agenda and special focus and CREA will provide only supplemental educational support as requested. The CREA team comprises leading scientists and general educators and is able to cater for all educational needs. See more of what a visit looks like here.
Can I Visit Now?
The best time to come to Cocobolo is during the dry season that runs from January through April. It is also possible to visit from May to August. Only medium to long-term researchers and volunteers can stay in the area between September 1 and December 26th.